Finest porcelain tableware from KPM, Royal Porcelain Manufacturer Berlin,
is broken to pieces.
8.2 ft  x  8.2 ft x 0.66 ft /  ca. 2.50 m x 2.50 m x 0,2 m.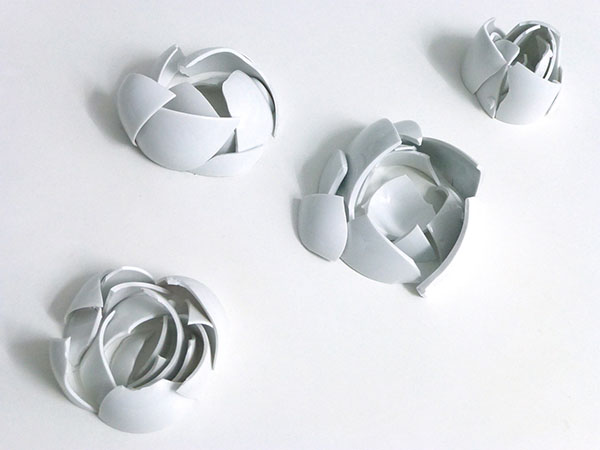 Tableware is broken to pieces  and selected shards are delicately recomposed.
Like blossoms with scattered petals, the ensemble alludes to lilies floating on a pond or are
reminding architecture.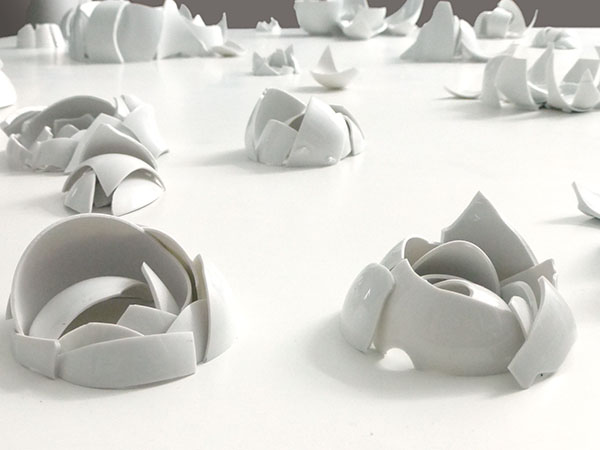 The white blossoms are razor-sharp as if the roses are wearing their scars like thorns up front.
The idyllic setting reveals the signs of the undergone destruction.