Entrance Hall Ludwig Hoffmann-Primary School, Berlin,
AFF Architects
The colors of the glass panels change depending on light direction
and the position of the children. The work evokes curiosity and invites
the pupils to walk around, to look at it from different angles and to experience
the emerging colors which seem to focus on each single observer.
Incidence of Light alludes to butterflies, bright pages of an open
book or windows to a kaleidoscopic world.
The primary school with its young students requires resistance
to ball impact. Thick safety glass panels are securely framed and
mounted in the emergency exit, which is also the main staircase
of the entrance hall.
At low light conditions, a light sensor turns on spotlights.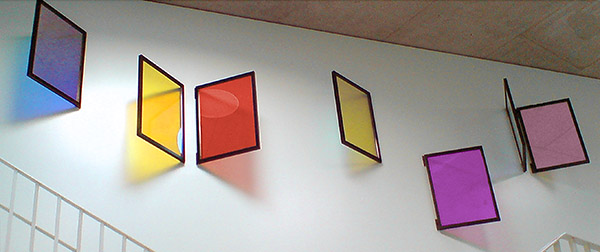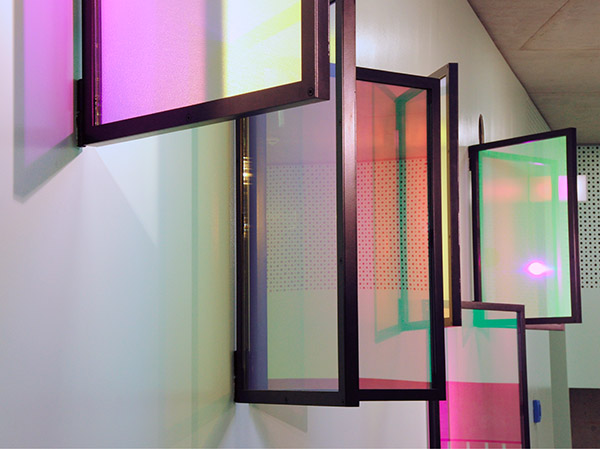 Safety glass, light sensor, spotlights
powder coated metal frames a 42.5″ x 16" x 7"/ each
installation dimensions: 21 ft 6 ft x 8"
Winner of the competition 2011
Realisation 2015
According to the regulations of the general technical
approval, general building inspectorate approval,
fire regulations in emergency exits, vandalism-protected,
even ball-impact-resistant, without significant maintenance.