Photography in lightboxes with various sizes from the series driven
Ferrari, Porsche, Maserati and other expensive cars are portrayed in their surroundings. The reflections on the varnish are displaying the soft exclusive forms of the luxurious cars.
Details as hood and side indicators will give you the hint, whether you are looking at a Maranello or a  Maserati.

liquid, 2003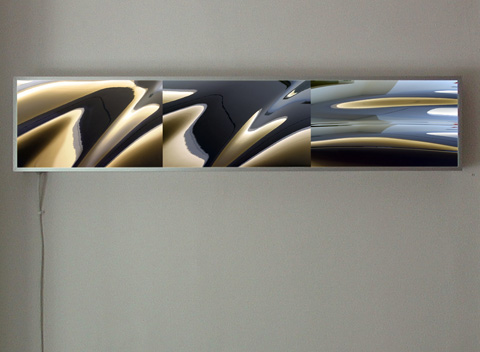 untitled (Maranello), 2003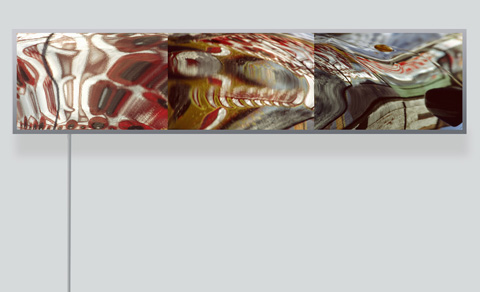 grey groove, 2003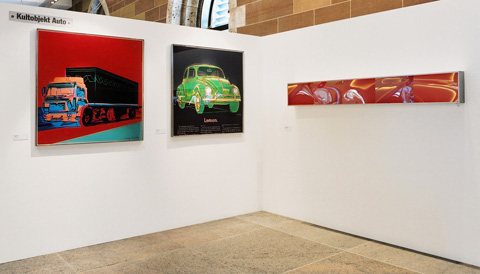 golden nugget and works by Andy Warhol
untitled (Maranello), untitled (Porsche), japan Rose (Maserati),
exhibition view Gallery Tanit, Munich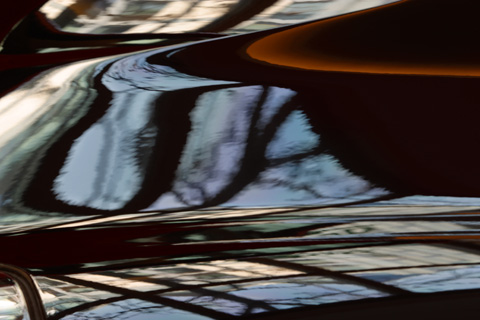 sleek, c-print
header: Boyztoyz