sky of the world, 03/ 23/ 1995

44 videocubes
videos from the sky of all over the world
taken the same day, same time (local time)
for 15 min
by the international studios of the german TV stations ARD/ WDR
are brought together:
The real time video installation is showing what happens up there in the borderless and unifying sky, meanwhile down here on the globe the bloody news are written of how to get and how to defend things and frontiers.
Seeing changing colours, clouds moving or some birds passing by you get the atmosphere and the mood from the different places as you are also listening to the original sounds. For example the tipical motor of italian cars or voices from people screaming in the streets of New York, songs from exotic birds.. A catalogue which shows the headlines of the news of this day acomplishes the impressions.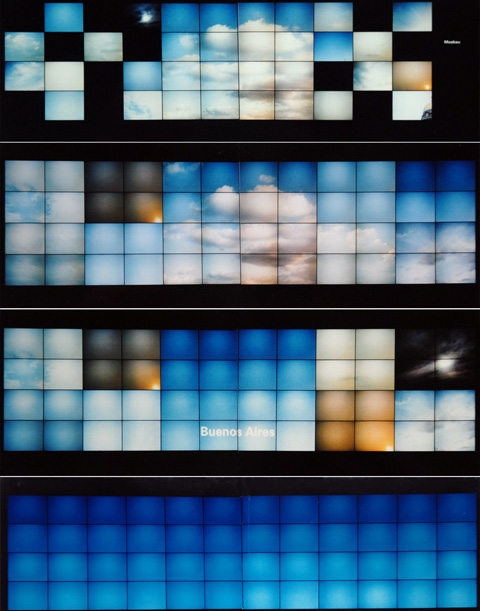 under the protectorat of Sprengel Museum Hannover
sponsored by VEBAcom