ONE SKY FLAGS
–   WE  ALL  LIVE  UNDER  THE  SAME  SKY   –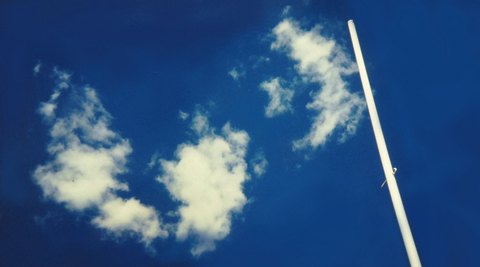 ONE SKY FLAGS at the European Parliament
Children age 9-14 in all EU member countries took a photo of the sky above their country. They also presented themselves and filled in a questionnaire.
For each EU country, one sky photo is printed as a flag.
28 ONE SKY FLAGS were flying together at the flag poles at the European Parliament!
Under the patronage of the European Parliament
Click here for more:  http://www.yvonneleeschultz.com/onesky/
ONE SKY FLAGS for Europe
If the Council of Europe decides to hoist this sign of solidarity of Europe
for its 47 member states
47 ONE SKY FLAGS will fly in front of the CoE's headquarters in Strasbourg.
Schools in 19 European non EU countries can participate with their classes.
ONE SKY FLAGS at the United Nations
Supported by the Ambassador of the Permanent Mission of Germany to the UN.
Participants from countries worldwide will be invited to send in a picture of the sky above them.
193 ONE SKY FLAGS (+-2) shall fly together on the flag poles in front of the United Nations headquarters in New York.