ONE SKY FLAGS
–   WE  ALL  LIVE  UNDER  THE  SAME  SKY   –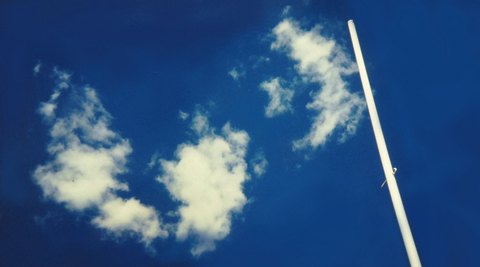 ONE SKY FLAGS . Germany
In all 16 German Länder young people presented themselves and shot their personal view of the sky above them to realize the artwork. The single pictures will be brought together as banners, 3.20 x 5 m each, and fly as one sky in the midst of Berlin, the formerly divided city.
http://www.yvonneleeschultz.com/work/one-sky-flags-germany/
ONE SKY FLAGS . Europe
Children age 9-14 in all EU member countries took a photo of the sky above their country. They also presented themselves and filled in a questionnaire.
For each EU country, one sky photo is printed as a flag.
28 ONE SKY FLAGS were flying together at the flag poles at the European Parliament!
Under the patronage of the European Parliament
Click here for more:  http://www.yvonneleeschultz.com/onesky/
Future Vision:
ONE SKY FLAGS . World
At the United Nations
Supported by the Ambassador of the Permanent Mission of Germany to the UN.
Participants from countries worldwide will be invited to send in a picture of the sky above them.
193 ONE SKY FLAGS (+-2) shall fly together on the flag poles in front of the United Nations headquarters in New York.