Sky flags, 1996/ 1997
flag, 9 m x 4 m
Raised on International Days and Weeks of the United Nations.
Dome Cologne, Roemer Frankfurt, Grabbeplatz Duesseldorf, Odeon Place Munich, Lombard Brigde Hamburg, Bruehlsche Terrace Dresden, City Hall Naumburg, City Hall Wuppertal, City Hall Bonn

Dome Cologne, World Press Freedom Day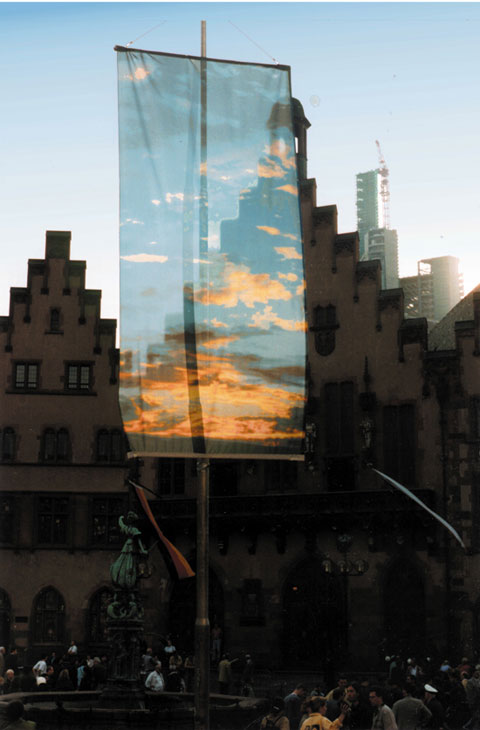 Frankfurt, Römer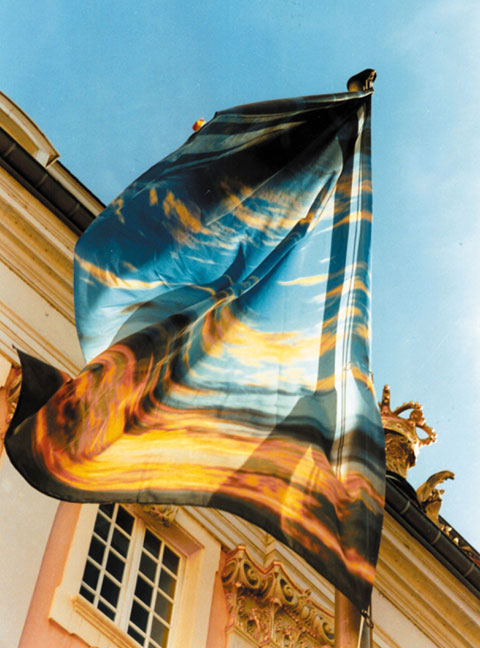 International Day of the United Nations, city hall, Bonn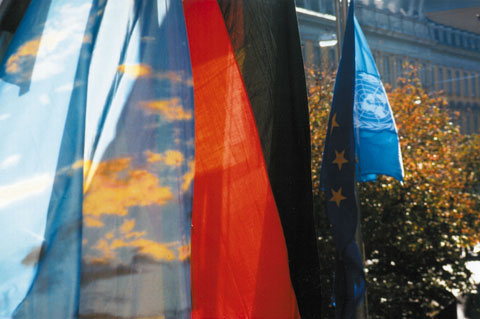 sky flag, German flag, flag of Europe, flag of the United Nations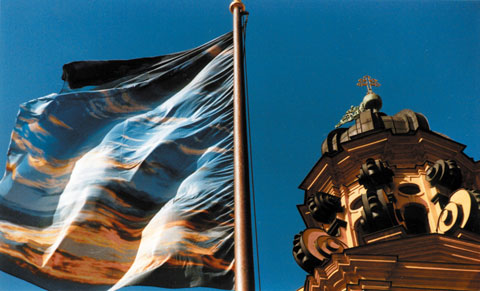 International Day of Peace, Munich.
It is within the dialog between the artwork and the viewer, that Sky Flags are challenging one's national identity by showing pictures of the boundless sky from above the territories.Even next to the flags of the EU and UN a Sky Flag was hoisted in 10 German cities on International Days of the UN, eg. the World Press Freedom Day, International Disarmament Day, International Week of Peace, World Environment Day or the Human Rights Day, mediating an unusual aspect of affiliation .